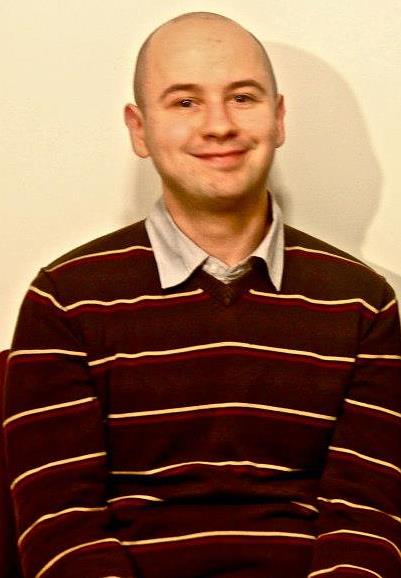 Postdoctoral researcher
Member
LEAR Team
,
INRIA
Rhone-Alpes, Grenoble, France. I research image/video classification problems, kernel methods and deep learning. I worked with Dr. Julien Mairal, Dr. Zaid Harchaoui and Dr. Cordelia Schmid.
I have joined the NICTA/Data61 Canberra Research Lab in August, 2015.
See
Google Scholar
for the full record of my publications.
News:
I am organising a full-day CVPR 2017 workshop entitled
Tensor Methods in Computer Vision
with my colleagues
Anoop Cherian
and
Fatih Porikli
.
I am the main advisor for two PhD students at CECS/ANU: Yusuf Tas and Hongguang Zhang.
I have been listed as an Outstanding Reviewer at
ECCV 2016 Awards Page
.
I have been listed as an Outstanding Reviewer at
CVPR 2015 Awards Page
.
Code for Convolutional Kernel Networks is
here
.
Link to the project
CLARET II: Classification and Retrieval of Images
I pursued at CVSSP, UK.
Recent Publications
2017
Domain Adaptation by Mixture of Alignments of Second- or Higher-Order Scatter Tensors
,
P. Koniusz, Y. Tas, F. Porikli, Computer Vision and Pattern Recognition (CVPR), 2017 (to appear)
Higher-order Pooling of CNN Features via Kernel Linearization for Action Recognition
,
A. Cherian, P. Koniusz, S. Gould, Winter Conference on Applications of Computer Vision (WACV), 2017
Artwork Identification from Wearable Camera Images for Enhancing Experience of Museum Audiences
,
R. Zhang, Y. Tas, P. Koniusz, Museums and the Web (MW), 2017 (to appear, acceptance rate 25-33%).
2016
Domain Adaptation by Mixture of Alignments of Second- or Higher-Order Scatter Tensors
,
P. Koniusz, Y. Tas, F. Porikli, ArXiv Preprint 2016
Tensor Representations via Kernel Linearization for Action Recognition from 3D Skeletons
,
P. Koniusz, A. Cherian, F. Porikli, European Conference on Computer Vision 2016
Tensor Representations via Kernel Linearization for Action Recognition from 3D Skeletons
,
P. Koniusz, A. Cherian, F. Porikli, ArXiv Preprint 2016
Sparse Coding for Third-order Super-symmetric Tensor Descriptors with Application to Texture Recognition
,
P. Koniusz, A. Cherian, Computer Vision and Pattern Recognition 2016 (spotlight)
Higher-order Occurrence Pooling for Bags-of-Words: Visual Concept Detection
,
P. Koniusz, F. Yan, P. H. Gosselin, K. Mikolajczyk, IEEE Transactions on Pattern Analysis and Machine Intelligence 2016 (accepted)
2015
Dictionary Learning and Sparse Coding for Third-order Super-symmetric Tensors
, P. Koniusz, A. Cherian, ArXiv Preprint 2015
2014
Convolutional Kernel Networks
, J. Mairal, P. Koniusz, Z. Harchaoui, C. Schmid, NIPS 2014
2013
Higher-order Occurrence Pooling on Mid- and Low-level Features: Visual Concept Detection
,
P. Koniusz, F. Yan, P. H. Gosselin, K. Mikolajczyk, Technical Report (2013)
Robust Multi-Speaker Tracking via Dictionary Learning and Identity Modelling
,
M. Barnard, P. Koniusz, W. Wang, J. Kittler, S. M. Naqvi, J. Chambers, IEEE Transactions on Multimedia 2013
A Robust and Scalable Visual Category and Action Recognition System using Kernel Discriminant Analysis with Spectral Regression
, M. A. Tahir, F. Yan, P. Koniusz, M. Awais, M. Barnard, K. Mikolajczyk, A. Bouridane, J. Kittler, IEEE Transactions on Multimedia 2013
Novel Image Representations for Visual Categorisation with Bag-of-Words
, P. Koniusz, PhD Dissertation (supervised by Dr. K. Mikolajczyk, reviewed by Prof. M. Bober and Prof. Theo Gevers)
2012
Comparison of Mid-Level Feature Coding Approaches And Pooling Strategies in Visual Concept Detection
,
P. Koniusz, F. Yan, K. Mikolajczyk, Computer Vision and Image Undertanding 2012
2011
Spatial Coordinate Coding To Reduce Histogram Representations, Dominant Angle And Colour Pyramid Match
, P. Koniusz, K. Mikolajczy, ICIP 2011
Soft Assignment Of Visual Words As Linear Coordinate Coding And Optimisation Of Its Reconstruction Error
, P. Koniusz, K. Mikolajczyk, ICIP 2011
2010
On a Quest for Image Descriptors Based on Unsupervised Segmentation Maps
, P. Koniusz, , K. Mikolajczyk, ICPR 2010
2009
Segmentation Based Interest Points and Evaluation of Unsupervised Image Segmentation Methods
,
P. Koniusz, , K. Mikolajczyk, BMVC 2009