Home | Participants | Program | Local Arrangements
The workshop will be held at the "Grand Hotel Imperiale" in Moltrasio, Lake Como, Italia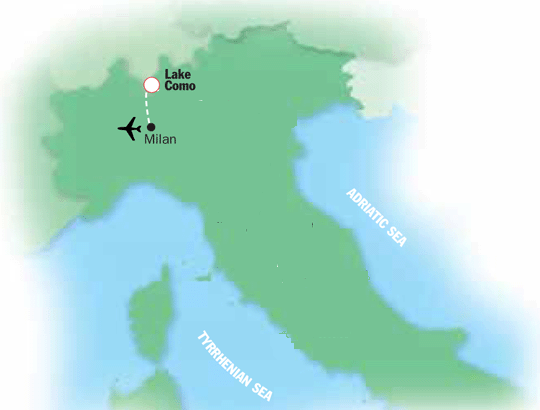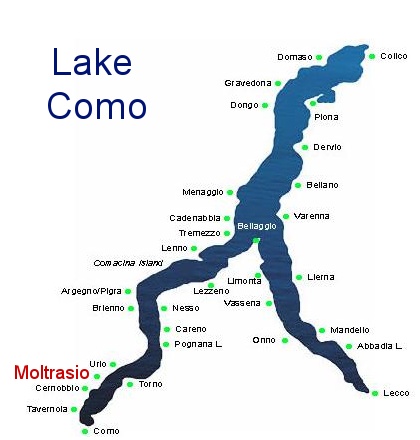 The closest airports to Moltrasio are Milan Malpenza (about 65 km away), and the smaller Linate airport (70 km).
Once everyone gives their arrival times, we will be arranging taxis from the airport. One can also get to Moltrasio by train (Como station, then taxi) or by ferry.
The taxi driver will have a A4 board with the name of the hotel "Grand Hotel Imperial" and will wait just out your gate with the sign.
Mr Luca Versolatto will be the person to call in case of emergency
Mobile 328 2997797.
TAXI / ARRIVAL 14/05/08 FROM MALPENSA AIRPORT
| GROUPS | NAMES | FLIGHT ARRIVAL TIME | FLIGHT NUMBER | PRICE / TAXI (in euros) |
| --- | --- | --- | --- | --- |
| 1 | SUKTHANKAR Rahul | 22h45 | EasyJet 2716 | 121 |
TAXI / ARRIVAL 15/05/08 FROM MALPENSA AIRPORT
GROUPS

NAMES

FLIGHT ARRIVAL TIME

FLIGHT NUMBER

PRICE / TAXI (in euros)

1
HAYS James
6h35
US Airways 716

121

HOOGS Anthony
6h35
US Airways 716
RAMANAN Deva
6h35
US Airways 716
2
LAZEBNIK Svetlana
8h10
AA198

198

FERGUS Rob
8h10
AA198
GRAUMAN Krysten
8h30
Delta 74
LECUN Yann
8h30
DL8228
TORRALBA Antonio
8h30
DL8228
3
9h55
El Al LY381

121

RUSSELL Bryan
9h55
Easy Jet 2784
SIVIC Josef
10h05
4
10h35
LH3882

121

SCHIELE Bernt
10h50
A3 660
11h05
AF1214
5
MALIK Jitendra
13h35
LH3886

121

13h35
LH3886
FORSYTH David
13h50
Air One 1717
6
14h35
KL1625

121

14h35
KL8479
7
16h25

121

16h25
16h40
United 9220
8
17h30
AF2014

121

17h50
LH3888
18h00
EZY 2756
9
18h40

121

18h40
18h40
10
18h55

121
TAXI / ARRIVAL 16/05/08 FROM MALPENSA AIRPORT
| GROUPS | NAMES | FLIGHT ARRIVAL TIME | FLIGHT NUMBER | PRICE / TAXI (in euros) |
| --- | --- | --- | --- | --- |
| 1 | HEBERT Martial | 6h35 | US Airways 716 | 121 |
| 2 | VANGOOL Luc | 11h40 | SN3157 | 121 |
TAXI / ARRIVAL 15/05/08 FROM LINATE AIRPORT
| GROUPS | NAMES | FLIGHT ARRIVAL TIME | FLIGHT NUMBER | PRICE / TAXI (in euros) |
| --- | --- | --- | --- | --- |
| 1 | OLIVA Aude | 15h00 | BA562 | 143 |
TAXI DEPARTURE 18/05/08 TO MALPENSA
| GROUPS | NAMES | HOTEL DEPARTURE TIME | FLIGHT DEPARTURE TIME | FLIGHT NUMBER | PRICE / TAXI (in euros) |
| --- | --- | --- | --- | --- | --- |
| | ULLMAN Shimon | 9h00 ? | 12h00 | ? | |
TAXI DEPARTURE 19/05/08 TO MALPENSA
| GROUPS | NAMES | HOTEL DEPARTURE TIME | FLIGHT DEPARTURE TIME | FLIGHT NUMBER | PRICE / TAXI (in euros) |
| --- | --- | --- | --- | --- | --- |
| | VARMA Manik | | 6h55 | LH3893 | |
| | LAPTEV Ivan | | 8h45 | AF2415 | |
| | HIRANO Yutaka | | 9h35 | LH3881 | |
| | HAYS James | | 9h45 | US Airways 717 | |
| | RAMANAN Deva | | 9h45 | US Airways 717 | |
| | GRAUMAN Kristen | | 10h30 | Delta 75 | |
| | BERG Alex | | 10h30 | ? | |
| | BERG Tamara | | 10h30 | ? | |
| | LAZEBNIK Svetlana | | 10h35 | AA199 | |
| | FERGUS Rob | | 10h35 | ? | |
| | LECUN Yann | | 10h50 | AF9803 | |
| | SCHWARTZ Josh | | 11h15 | ? | |
| | TORRALBA Antonio | | 11h50 | DL0161 | |
| | SUKTHANKAR Rahul + 1 | | 12h15 | ? | |
| | BAR Moshe | | 12h20 | KL8416 | |
| | WILLIAMS Chris | | 12h30 | EZY 2775 | |
| | PONCE Jean | | 13h00 | AF1215 | |
| | ZISSERMAN Andrew | | 13h00 | AF1215 | |
| | SIVIC Josef | | 15h45 | Easy Jet 2787 | |
| | SCHIELE Bernt | | 18h35 | LH3889 | |
| | DEMIRDJIAN David | | 21h45 | JAL418 | |
TAXI DEPARTURE 19/05/08 TO LINATE
| GROUPS | NAMES | HOTEL DEPARTURE TIME | FLIGHT DEPARTURE TIME | FLIGHT NUMBER | PRICE / TAXI (in euros) |
| --- | --- | --- | --- | --- | --- |
| 1 | FORSYTH David | ? | 11h30 | ? | 143 |
| 2 | OLIVA Aude | | 15h55 | BA563 | 143 |
How to come from the airports by car:
Boat company:
http://www.navigazionelaghi.it/eng/com/nlc_ora.html
including the two relevant schedules:
To Como:
http://www.navigazionelaghi.it/eng/com/OrarioPrimaverile2008/PDF/colico-como_P08.pdf
From Como:
http://www.navigazionelaghi.it/eng/com/OrarioPrimaverile2008/PDF/como-colico_P08.pdf